The University of Saskatchewan's Centre for Co-operative Studies has teamed up with Federated Co-operatives for the Co-op Innovation Project – a research initiative to explore co-op development in rural and Aboriginal communities across western Canada. To this end, they will be convening a series of community meetings (dinner will be provided)  in the West Kootenay: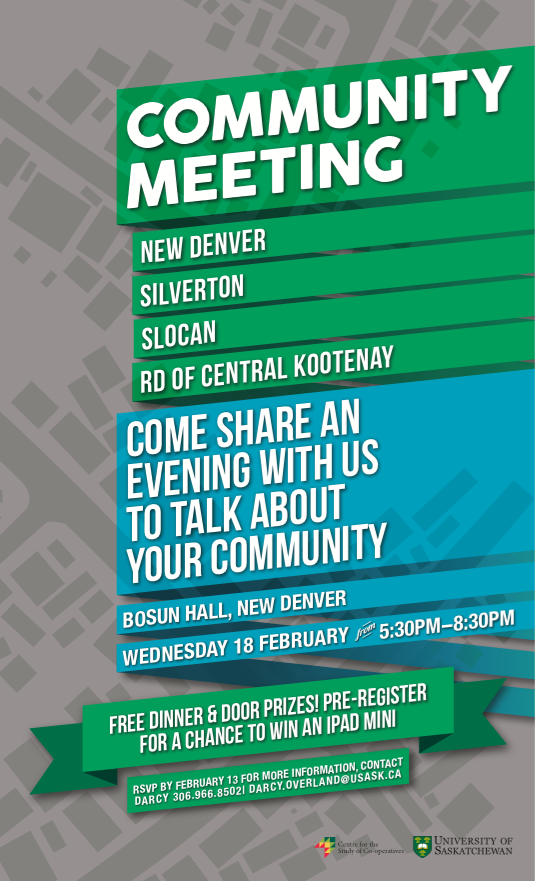 FRUITVALE COMMUNITY HALL – Monday, February 16 – 5:30-8:30 PM
WARFIELD COMMUNITY HALL – Tuesday, February 17, 5:30-8:30 PM and
NEW DENVER – BOSUN HALL – Wednesday, February 18,  5:30-8:30 PM
They are keen to learn more from participating community members about local economic and social issues and approaches to addressing them, in an effort to identify patterns that shape co-op development and to form new approaches to developing co-ops in the region.
There will be door prizes!
RSVP to Darcy- Darcy.Overland@usask.ca