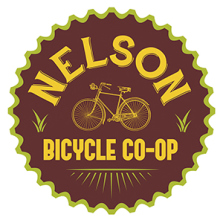 If you, fair reader, haven't noticed by now, co-ops are sprouting up all over southeastern British Columbia — here are a few emerging co-ops, some are in the process of incorporating, and some have freshly done so.
Check them out! Enquire about membership!
Kootenay Permaculture Co-op Association – based in the Slocan Valley, working on food security initiatives
Nelson Bicycle Co-op – based in, well, Nelson, working to make cycling accessible and affordable
Kootenay and Boundary Food Producers' Co-op – an emerging region-wide co-op of food producers, working together to grow, produce, and raise more food locally.