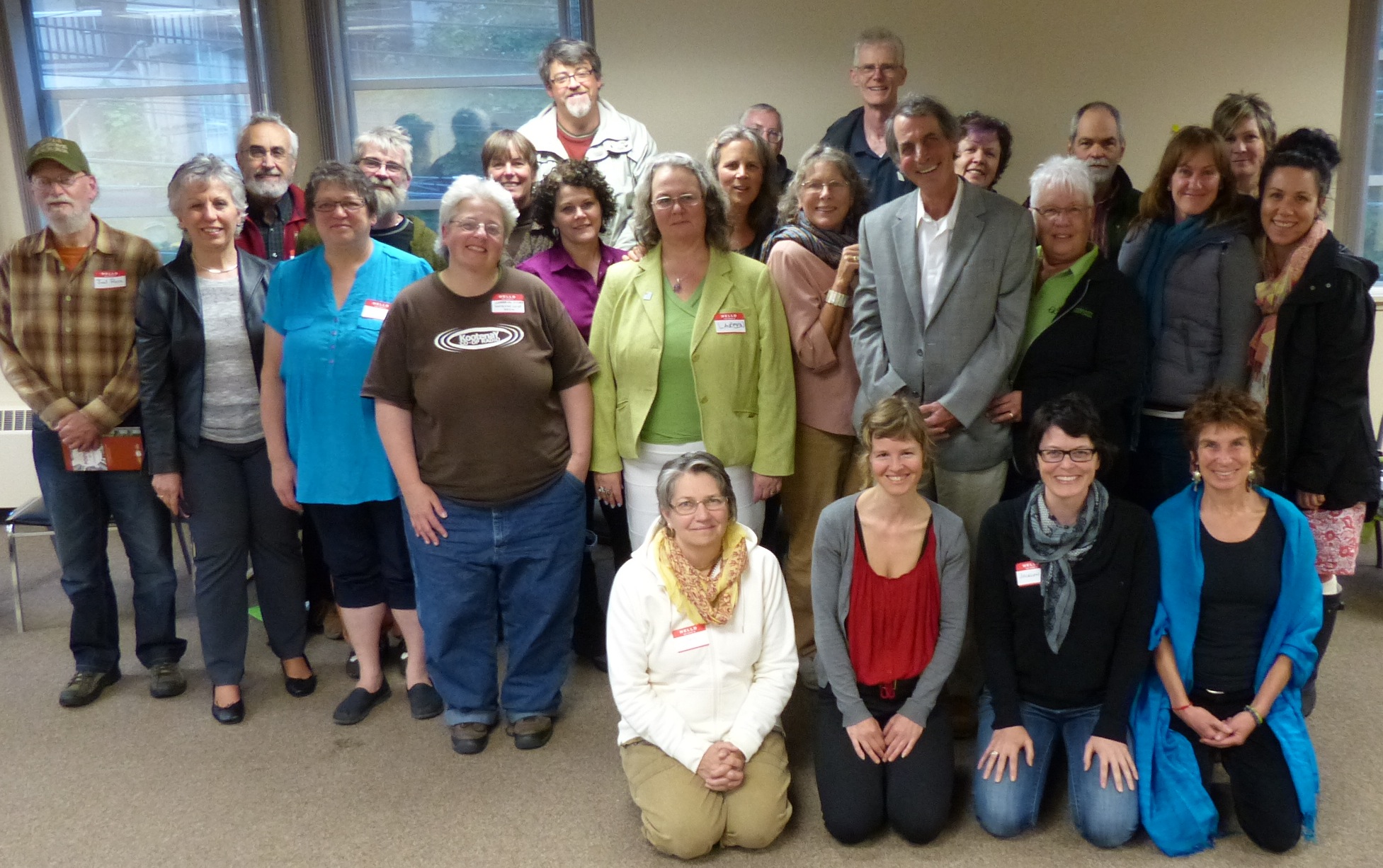 It was a lovely evening– delicious food, scintillating conversation, an engaging keynote speaker, and 28 participants representing 13 co-ops and credit unions from across the Kootenay and Boundary regions of British Columbia.
Big thanks to Patrice Pratt for her inspiring remarks, and to the BC Co-op Association for getting her here. Also big thanks to the Kootenay Country Store Co-op and the Kootenay Bakery Cafe Co-op for the yummy food!
The Board of Directors lauded and applauded the efforts of outgoing Board members Andrew Jarrett and  Aron Burke, and welcomed Prudence-Elise Breton from the Kootenay Boundary Community Service Co-op to join returning Directors Corky Evans, Laureen Barker, Keitha Patton, Jocelyn Carver, Catherine Fisher and Cindy Corrigan for the next year of governance.
It was a great opportunity to hear from all of our co-operative and credit union members, as well as the newest co-op in Nelson–the Nelson Bicycle Co-op!