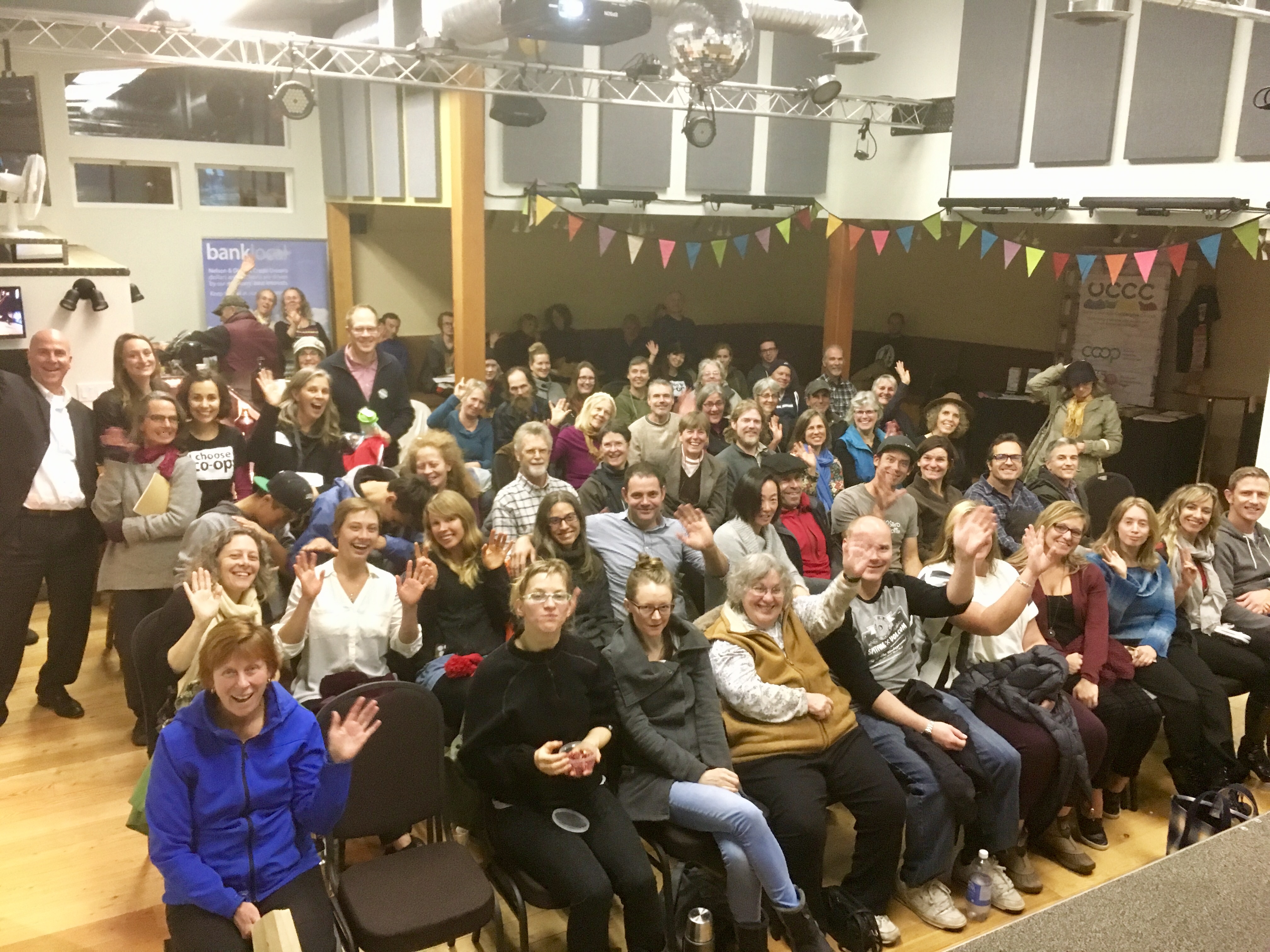 The UCCC has teamed up with some Nelson-based co-operators to form the "Nelson Co-op Working Group". Born out of a desire to publicize the economic and social impacts of co-operative enterprises in the City of Nelson, the group has collaborated on a couple of successful events in the last six months.
The group welcomes co-operators (especially UCCC Members)  from across the region to join the team (we can rename it!), so drop a line to zoe@uccc.coop if you'd like to be part of planning our next co-op event.
In the spring, co-op and credit union staff dug their hands into the dirt to help the Nelson Food Cupboard prepare their community garden beds for planting, and more recently, the group hosted a screening of the powerful documentary A New Economy on International Credit Union Day, October 20th.
 The event was very well attended, in fact, standing room only at the Front Room in Nelson. With hot drinks and popcorn courtesy of the Kootenay Country Store Co-op, this collaboration between KCSC, Nelson and District Credit Union, Kootenay Co-op Radio and the UCCC paves the way for future events of this type. Attendees from outside of Nelson enquired about screening the film in their communities–an option because the film's support from the Credit Unions of BC encourages Credit Unions to organize screenings for their members. Contact us for details.