Cooperatives have a significant impact on the Kootenay Boundary region. We know co-ops are an important part of our region's fabric, but we wanted to establish a benchmark and measure our collective impact.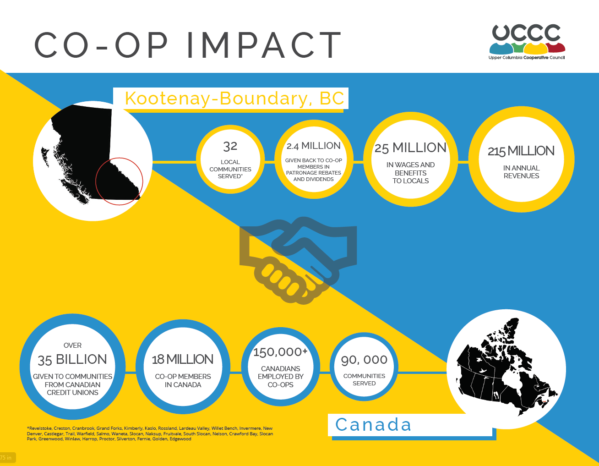 As the graphic shows, in 2017, the more than 40 cooperatives in the Kootenay  Boundary region made the following impacts:
served 32 local communities
gave $2.4 million back to members in patronage rebates and dividends
paid $25 million in wages and benefits
generated $215 million in annual revenue
employed 780 people
shared over 90,000 members (since membership is non-exclusive)
The results of the survey are captured in this infographic: UCCC Co-op Impact
Thanks to BC Cooperative Association and Kootenay Country Store Co-op for supporting this project, and to Catherine Fisher for managing the project.