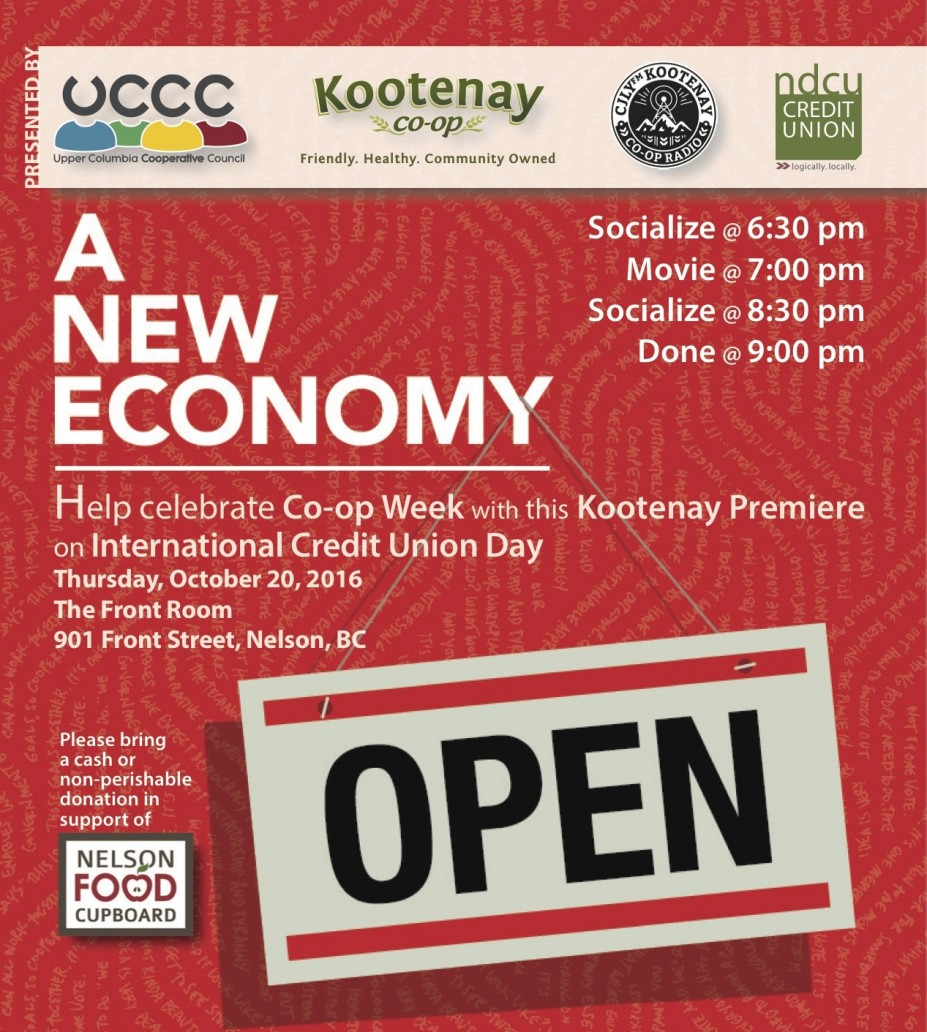 Co-op Week takes place from October 16-23 this year, and the Upper Columbia Co-op Council is looking forward to celebrating the successes of our regional co-ops and credit unions during this annually-proclaimed week of ours!
On Credit Union Day, Thursday, October 20th, at 6:30 PM at the Front Room in Nelson, the UCCC joins  3 other Nelson co-operatives ( Nelson and District Credit Union, Kootenay Country Store Co-op, and Kootenay Co-op Radio) to present the Kootenay Premiere of A New Economy – A brand-spanking new film that explores answers to the question: What if working together for the good of all was the most common business model?
The film follows several organizations as they strive towards building a more cooperative future. By putting humanity before the bottom line, they are finding their place in an economy previously dominated by profits and big business.
Check back for more information on this and other co-op week events, and visit the film's site here. We look forward to seeing you there!