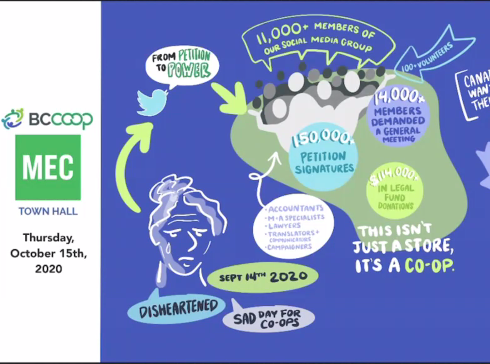 Co-ops and cooperators across Canada were surprised and saddened to learn that the MEC board of directors decided to sell the co-op's assets to a US-based private equity firm. The BC Cooperatives Association and Co-operatives and Mutuals Canada have released a statement calling for provincial and federal governments to verify that all applicable legislation has been followed in the sale process.
UCCC joins its partner organizations in noting that co-operatives and credit unions present an incredibly strong history of success as a business model, and offers its continued support for member organizations through financial management and strategic planning advice during these extraordinary times.
Contact us for more information.