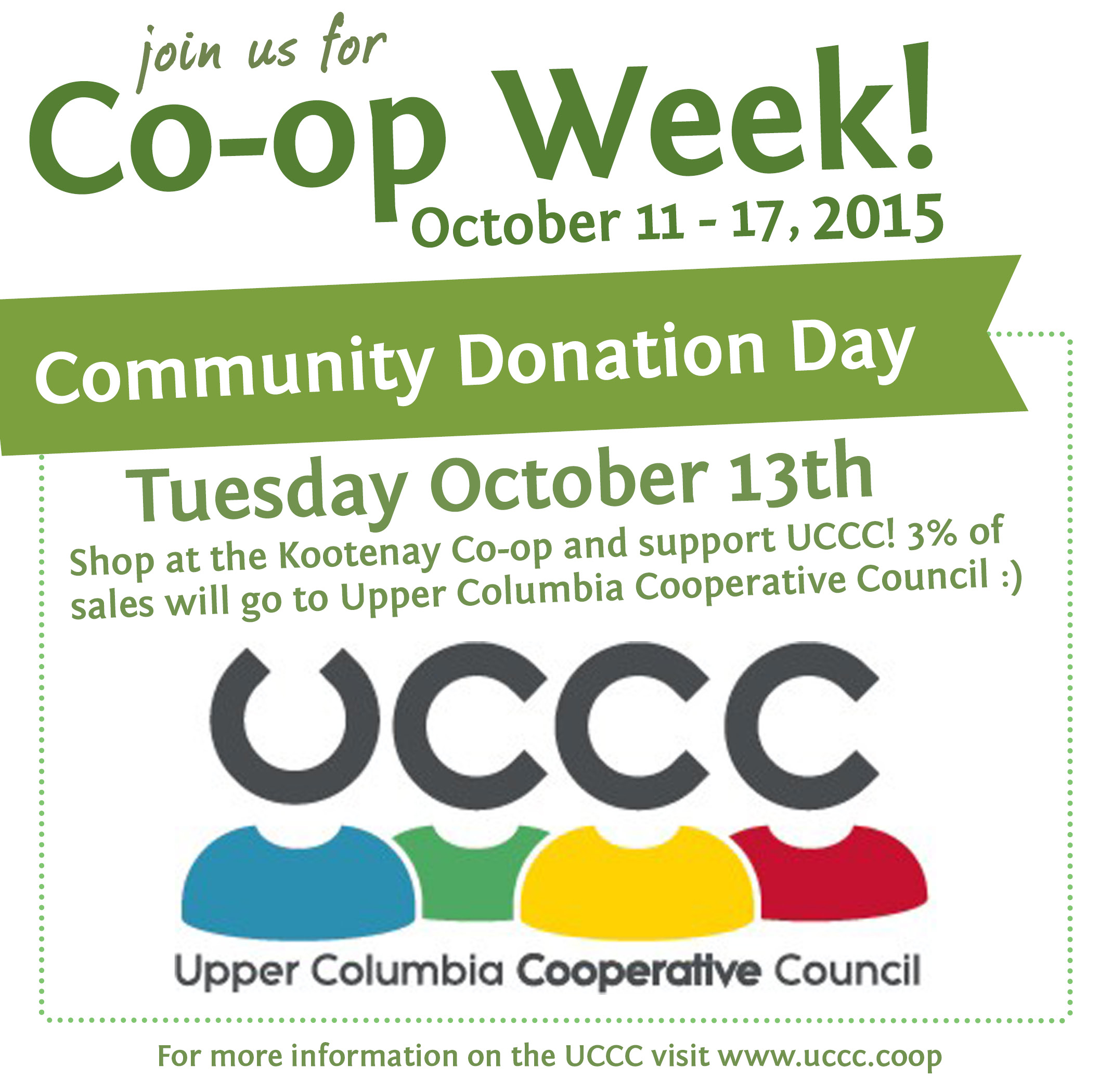 This year's co-op week celebrations are October 11-17, right before the important federal election. First and foremost we want to encourage everyone to vote. Being democratic enterprises we value our voice and our vote and work to share that appreciation with others. This is the week to share that message within your networks and help us build awareness about co-operative development policies with candidates.
UCCC representatives will be outside the Kootenay Co-op in Nelson on Tuesday, October 13th, from 11 AM-4 PM to discuss all things co-operative with members and the public. The UCCC is the recipient of the Kootenay Co-op's Community Donation Day on the 13th, during which 3% of their sales for the day with be donated to us! So save up your big co-op shop for that day, and support co-op development in the Kootenay Boundary! The Kootenay Co-op will also have its first Directors' Day with new Board members on Friday, October 16th.
Other Co-op Week Events include the Kootenay and Boundary Food Producers' Co-op mother of all Harvest Meals and Barn Dances on October 17th– details at kbfpc.ca.
The theme for co-op week 2015 is "OUR CO-OP ADVANTAGE" and the Canadian Co-op Association is  asking for your participation by sharing your favorite aspects of co-op membership via social media. They will collect every tweet, Facebook or Instagram post using the hashtag #coops2015. Let's find out what our favorite advantages are, as well as the most unique!