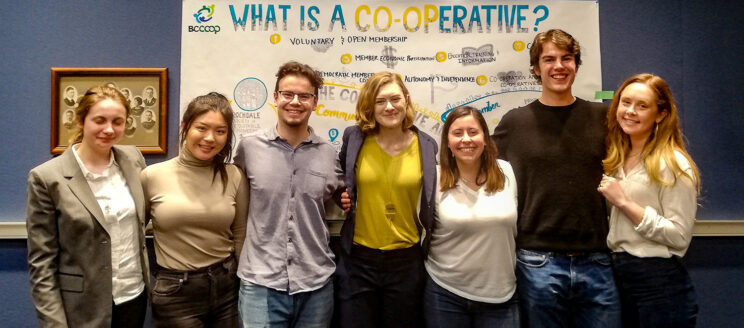 Have you been contemplating starting an enterprise with a social, environmental or cultural purpose, or selling your existing business? Are you part of a group looking at options together? If so, Co-operate Now business training bootcamp might be for you.
The Upper Columbia Co-op Council, in partnership with Vancity credit union, the BC Co-op Association, and with financial support from the Province of British Columbia brings this popular training program to the Kootenays this Spring and Fall. Launching the online session on May 7th, the 3-week spring intensive will bring your group through the values, mechanics and assessments necessary to build a successful co-op enterprise. Through in depth instruction and one-on-one coaching by co-op experts from across the province, participants will learn from peers and established co-operators from around the region as they develop and refine their ownership and business models and see why this part of the province is bursting with co-op activity.
Tuition for the Spring session is $400 – subsidies are available – if starting a co-op is in your future, we're here to help! Send a note to zoe (at) uccc (dot) co-op to discuss further, or head on over to our friends at to bcca (dot) coop to register.